About us
WELCOME!



Dear Sirs,

A warm welcome to the home page of the IFMR Chapter Slovenia, which operates under the auspices of the International Fellowship Motorcycling Rotarians (IFMR).
IFMR brings together members of Rotary clubs and their friends around the world who share an interest, love and passion for travel or just the pleasures of a Sunday motorcycle ride. Here, age, gender and profession are not important, nor are the size, model, kilowatts and speed of the motor.
Like more than 60 associations (Fellowships), IFMR also operates independently of Rotary International, has its own rules, administration and membership obligations.
Of course, as Rotarians, we are committed to Rotary's goals and values, which we also implement through our fellowship.
In addition to high moral and ethical standards, charity and social engagement, IFMR members strive to raise standards, culture and safety in traffic, where motorcyclists are one of the most exposed groups of participants.
IFMR Chapter Slovenia operates in the area of ​​district 1912 Slovenia, and its members come from Slovenian Rotary clubs.
As a great confidence and motivation for our further work, we were also given the opportunity to organize the 7th European IFMR meeting, which we held very successfully on June 1-3, 2012 in Ljubljana.
May the IFMR motto "Pay attention and keep the rubber down".


EstablishmentIn August 2005, Cornelius Neufert from RC Bergisch Gladbach (District 1810) and Jože Ban from RC Domžale took the initiative to found the association, and 16 Slovenian Rotarians joined the idea at that time.
The founding meeting took place on October 1, 2005 in Portorož, during the national championship of old-timers organized by Peter Verbič (RC Domžale), and the trophies were won by Janez Božič (RC Domžale).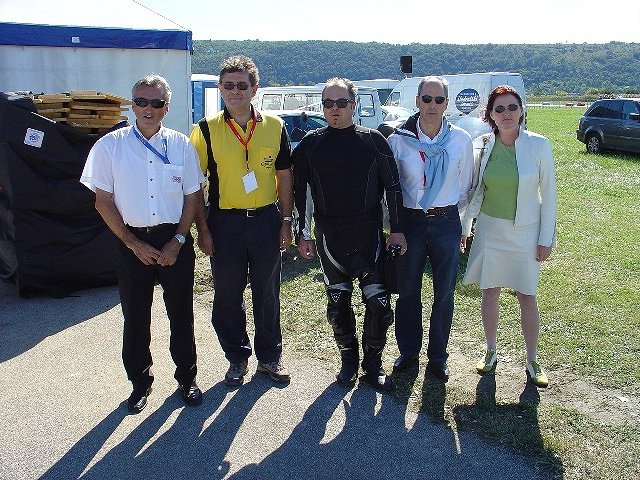 CONTACT
If you have more questions, please contact the editor of our website:
Andrej Kebe
Email contact: